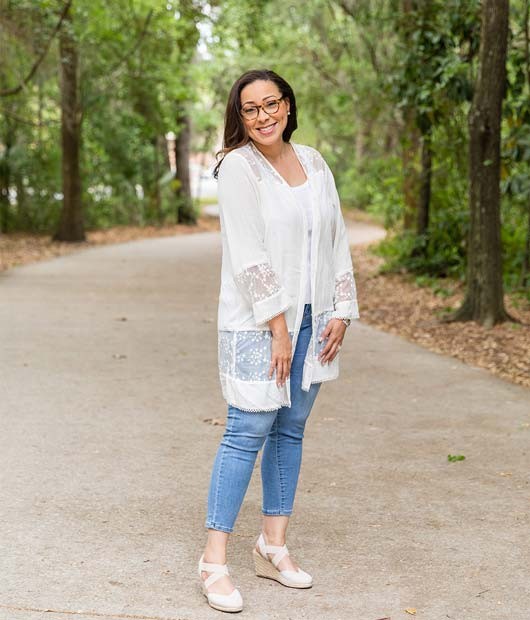 In times of turmoil, I believe we are most searching for peace and clarity in our lives. Peace from grief and suffering we may be experiencing due to loss or uncertainty and clarity in our steps ahead.
With the trust and support of the divine, I offer you a safe place to open your heart and mind to your spiritual team and your deceased loved ones to help support you in moving towards achieving the peace and clarity you are seeking.
In the time that I've been serving the spirit world as a Spiritual Medium, I have had the opportunity to work with internationally acclaimed mentors to hone my intuition, and connection to the non-physical and have remained dedicated to using my spiritual skill set to help improve the lives of those around me. The hard work has blessed me with the opportunity to read for people all over the world.
I've been tuned-in to the spiritual world ever since I was a young child. Whether it was connecting with animals, empathizing with family members and friends, or sharing wisdom that I received from a source that I couldn't quite put my finger on, my intuition has always guided me in the right direction (as long as I listened to it!). I know what it's like to try and navigate life as best you can while going through some of the hardest times you've experienced.
It was in 2007 at the absolute lowest point in my life that I turned to the spirit world and began focusing my energy on my spiritual gifts in hopes of helping others that may be struggling in similar situations.
I am passionate about helping guide people through difficult times, helping them reconnect with lost loved ones, and encouraging them to get in touch with their own soul so that they can rediscover their life's purpose. I love my work and know that this is what I've been born for.
#1 WHAT IS YOUR DAILY SPIRITUAL PRACTICE?
#2 WHAT IS SOMETHING YOU USE EVERYDAY?
My iPad. It goes everywhere.
#3 WHERE IS YOUR FAVORITE PLACE TO VACATION?
England & the Florida Keys.
#4 WHAT IS YOUR FAVORITE INSPIRATIONAL QUOTE?
#5 WHAT IS YOUR FAVORITE MOVIE?
#6 WHAT ARE YOUR FAVORITE HOBBIES?
Road Tripping &Traveling.
It's important to me you feel safe and comfortable in our space, free to express yourself at all times. I work with you the way I would hope someone would work with me if I was in your position. Listening with my ears but most importantly the heart to feel and understand what may or may not be said. At the end of the session, you leave feeling a sense of clarity and peace. Knowing you are loved, seen, and supported.
Personalized Readings
Begin your healing journey today with a psychic or mediumship reading either in-person or over zoom video conferencing
Scroll The Blog
Learn more about how mediumship and psychic connections can help you move forward on your healing path