I've wanted to book an appointment with a medium for many years but was always just a little hesitant to open myself up. I reached a point in grief and in life where I just needed to try something, I was struggling so bad it was affecting my job, family, and daily life. Nikki made me so comfortable from the moment we logged on and someone came through immediately. From the moment we were done and still a week later I feel such peace. The very next day I walked in to work everyone mentioned how I was the old me again. Nikki has such a gift and I feel so blessed to have experienced it. Will be having future sessions, this is my new therapy.
Thank you, Thank you, Thank you!!
Amanda M.
Middletown, NY
Nikki is a beacon of light. Her energy and integrity are impeccable. She confirmed so many things in my reading. She offered details she would have had no way of knowing as well as new insights that helped fill in the blanks and connect the dots. I had so many questions for her and she handled them all with grace, compassion, and humor. Most importantly, she gave me solid information that I could immediately start applying to help shift my experience. I highly recommend her to anyone who is seeking reassurance or guidance.
Andrew M.
Colorado, USA
Nikki holds a safe and comfortable space for you to explore your current and future paths with her confidently guiding your hand. Her ability to create a feeling of intimacy and connection with the power of spirit is comforting and reassuring. I would have no hesitation recommending Nikki. She is genuine, generous, and open with her gift that is freely shared to all that seek her support and guidance.
Fraser P.
London, UK
I recommend Nikki Morgan to anyone who is looking to connect with loved ones they have lost. I felt so incomplete after losing my mother. I needed closure and to know SHE was truly at peace. Nikki offered the closure and peace that no other person could. She knew things that only my mother could know. She was able to give me relief and lifted such a heavyweight off my shoulders. I laughed and I cried and I laughed some more… I feel so good knowing my mother is no longer in pain and watching over me and my family. Nikki is the real deal! But what stands out the most is her caring nature. Her concern for my well-being made the reading that much more memorable. I'll definitely go back to her.
Ivy P.
Hillburn, New York
I want to thank you for helping me through some difficult times. I had some questions. My mind was full of unanswered questions, beliefs which your session helped me through. I was a little hesitant, scared of what I was going to hear, as our session went on I was emotional, an emotion that I have never felt, overwhelmed but in a good way. There was so much, I felt the presence of my family members around me, I cried, laughed. To this day I talk about my experience, I also continue to feel the presence of my family around me. I could go on it was a beautiful experience. The relief I feel I cannot put down in words, I believe I am better from all of this. Again, again thank you, I look forward to speaking with you in another session.
Bonni O.
Hillburn, New York
I enjoy my readings with Nikki. I reached out with questions regarding my life and path. She always makes me feel comfortable and our readings are always great!
Andrea G.
Alabama, USA
I was moved to contact Nikki after speaking with another client of hers. I'm so glad I did. She was professional and helpful. She told me many things she could have only known through her psychic ability. I'm looking forward to our next session.
Laurel K.
Danville, Virginia
Nikki Morgan is a great medium whose style is full of evidence and specific details relating to your loved ones in the Spirit. Nikki reads psychically in a way that effectively meets the needs of the Soul and allows you to move forward in your life in an empowered way.
Savonn C.
Los Angeles. CA
Nikki has done a few readings with me, they have all been on point. Nikki makes you feel so comfortable, you are free to laugh, cry, even be confused…she will answer any questions that you have. Nikki, can't wait until we get together again!
Corrine S.
Raleigh, North Carolina
Thank You Nikki for giving me the peace I needed to receive. After my reading, I felt love, peace, and support from all my loved ones. The way you shared their message to me was amazing. I always knew they were beside me but your validation and messages were exactly what I needed to hear. Until next time!!!
Stefani T.
Poughkeepsie, New York
I have had several readings with Nikki and she has always connected with my loved ones in spirit and given me messages from them that have helped me in my life with decisions and issues that I am dealing with. Nikki is a gifted psychic medium and I highly recommend her to anyone and everyone who needs healing and to hear from their loved ones on the other side of life.
Mary A.
New Windsor, New York
Nikki was able to, through my loved ones, deliver important messages, answer questions and restore me with hope. She even connected with a dog to whom I was very close and had passed over about ten years earlier! Now that was truly amazing to me. I can confidently say that my session with Nikki was life-changing. Although I know that my loved ones are always around me, loving and protecting me, the session with Nikki made me feel closer to them. Nikki opened the lines of communication and created a space where I really felt like after the session had ended, I had enjoyed a visit with my loved ones.
Jessie M.
NYC, New York
Nikki is so kind and caring! Her reading for me was right on target. Great information and insight. I highly recommend her!
Karen W.
Birmingham, Alabama
I'm so appreciative for the time Nikki has spent connecting me with my deceased loved ones and giving me pure guidance about my day-to-day. Nikki is one of those special ones. You know, the type that lights up your path when you can't see in front of your own face. She helps you heal and gives you encouragement and directs you to find purpose. She's a brilliant medium; I consider her the Medium's Medium. A beautiful channel for light and understanding. And the way she brought in my loved one was of excellence. I highly recommend her.
Shira
Long Island, New York
Nikki's readings have been on point every time I have asked for her guidance in the past few years. I trust in her and her professional demeanor and caring attitude during each session makes every experience with her as a medium and psychic a valuable, unforgettable and informative lesson. Thank you Nikki!
Lymarie A.
Miami, Florida
My sessions with Nikki are always so powerful and insightful. I've done work with other healers and mediums before and can say Nikki is one of the best! If you're new to this type of thing, I can attest that Nikki will make you feel comfortable and seen. You won't be disappointed!
Danielle W.
Ohio, USA
I had a recent session with Nikki. She was able to dig into several personal issues that other readers had only brushed over in the past. I found her to be a very clear and genuine conduit for spirit. I would definitely recommend Nikki!
Morgan D.
Canada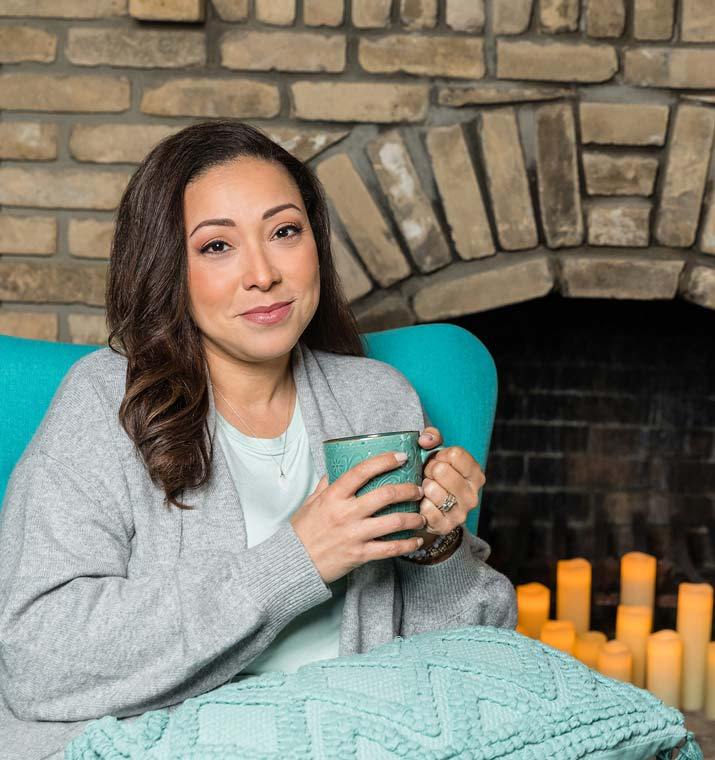 MEDIUMSHIP + PSYCHIC READINGS
Through kindness, compassion, and a deep reverence for the spirit world, my readings bring forth a healing reunion of souls allowing you to find peace and move forward in life knowing that you're loved, seen, and supported by those in the Heaven.
Begin your healing journey today with a psychic or mediumship reading either in-person or over zoom video conferencing.